Commercial Water Damage on Fayetteville's Dickson Street
3/17/2023 (Permalink)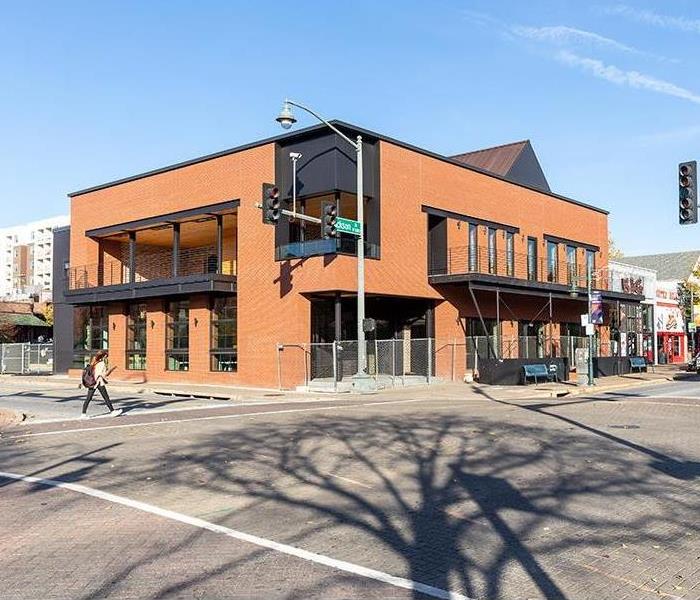 Businesses on Historical Dickson Street require professional water damage and fire damage restoration
Dickson Street Historical Commercial District businesses need a professional water damage restoration company. Disasters caused by heavy rains, burst pipes, or sewage backups expose these businesses to the risk of water damage. SERVPRO of Fayetteville, Springdale, and South Washington County provides fast professional service to these commercial businesses when water damages their commercial property.
Many of the buildings in the Fayetteville entertainment district share common roofs, walls, and foundations. This situation increases the likely hood of one business' water disaster will spread to the neighbors building. Restoration companies that understand how water travels after it infiltrates these buildings is key to a successful remediation.

SERVPRO of Fayetteville, Springdale, and South Washington County has the resources to handle any size commercial job. Our IICRC trained technicians have the knowledge and experience to dry the most complicated water disaster. They understand how to assess a water damage scene and know what steps need to be taken to dry your commercial building.
We have the equipment to dry the largest structures in Northwest Arkansas. If there are multiple commercial businesses with large losses, we have 53-foot semi-truck trailers loaded with equipment to service our customers. Our state of the art equipment, including truck mounted water extractors, submersible pumps, air movers, heaters, and dehumidifiers is ready at a moment's notice.
Having SERVPRO as a dedicated member of your team will allow your business to recover from a water disaster quickly. Our team understands the importance of your business providing products and services to your customers, even during the restoration process.
SERVPRO of Fayetteville, Springdale, and South Washington County should be your first choice for any residential or commercial water damage. Our team of professionals is trained to assess the damage, identify potential threats, respond quickly to restore your property to preloss condition. SERVPRO of Fayetteville, Springdale, and South Washington County is available 24/7 by calling 479-419-5544